Why Building Beauty India (BB India)?
Building Beauty India provides an opportunity for architects and non architects:
to acquire knowledge and develop the necessary skills to build a sustainable and beautiful human habitat, which is respectful of the context and the inherent interconnectedness of the self and communities, nature, and culture;
to learn the theoretical foundation by reading texts and to give it meaning by engaging with care and love with the process of making.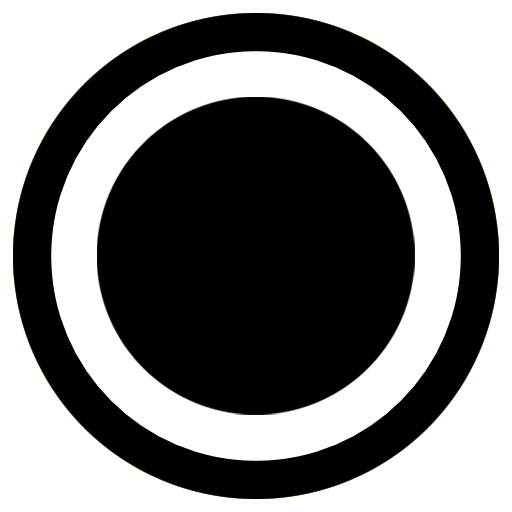 Building Beauty Program, Sorrento, Italy and Building Beauty India Connection
The Building Beauty India Program emerged to carry forward the discussions and learnings based on The Nature of Order (NoO) by Christopher Alexander and The Discovery of Architecture (DoA) by M N Ashish Ganju & Narendra Dengle.
The inspiration came from the one year Postgraduate Program - Building Beauty based on the works by Christopher Alexander, which began at Sorrento in Italy in 2018. Prof M N Ashish Ganju and Prof Narendra Dengle both were invited to be part of the faculty. In the years 2020-21 and 2021-22 on account of Covid-19 the program was conducted online, during which time Prof Savyasaachi also joined the faculty. Rohit Krishan Gulati was a part of Appropriate Construction and Ritu Varuni and Shubhra Singh were invited for the guest lectures in year 2019-20.
It was wonderful to see that over these four years, NoO inspired students from diverse persuasions: practising architects, young architecture graduates, software designers, medical doctors, home-makers, journalists, writers, artists, and craftspersons from various countries including Mexico, Nigeria, Egypt, Sweden, Austria, Germany, South Africa, UK, USA, Peru, Brazil, Iran, Russia, and India.
A deep resonance was felt between NoO and DoA that prompted the creation of the Building Beauty India Program.
It is hoped that in time similar initiatives will come from other countries and diverse communities crossing over geographical and political boundaries.
The Courses Offered under the Three Interconnected Fields:
1
Philosophy & Aesthetics
On the understanding that the space of feelings and emotions prior to the cogito often gets ignored or suppressed, this course would discuss the philosophical and aesthetic aspects of experience to enhance our understanding of life and the joy of living. In this discussion we will traverse the path of conceptual and theoretical reflection and inquire into hermeneutic, semiotic, and spiritual traditions. We will learn how on the one hand this path unfolds with an engagement between the creator, the created, the medium of creation and the recipient and on the other hand how with such an engagement, it becomes possible to grasp self-critical phronetic praxis across cultures, explore new ways of experiencing reality, and create new memories that are expressed along different medial and inter-medial journeys.
This will be offered through seminars and webinars covering topics that include:
Seminars
a. Reading the Text 1 - The Four Volumes of Nature of Order, authored by Christopher Alexander
b. Reading the Text 2 - A Pattern Language authored by Christopher Alexander.
c. Reading the Text 3 - The Discovery of Architecture: a contemporary treatise on ancient values and indigenous reality, co-authored jointly by M N Ashish Ganju and Narendra Dengle.
d. Self and Wholeness- The Wholeness of Nature: Goethe's Way towards a Science of Conscious participation in Nature, Henri Bortoft
Short Seminars
Texts -Oral/ Written - English and Sanskrit
Physics
Literature & Philosophy
Music
Performing Arts
Critical Thinking
Making drawings and crafting models and objects by hand. Learning to draw with feeling and discovering appropriate modes of expression. Materials to be handled will be Paper, Prints, Mud, Clay, Bamboo, Wood, Brick, Cement-Lime, and Ceramic, wherein the process will be guided by expert craftsmen, artists, and architects. Interactive sessions will have painters, graphic artists, musicians, performing artists, and film makers.
This will be offered through Design and Craft Studios, Seminars, Webinars, and Guest Lectures:
Design and Craft Studio
Design studio will have four major assignments : Design of ornament, furniture, an aspect of one's own house, and building for a community.
Short Seminars
Visual Arts
Film Appreciation
Webinars and Workshops
Crafts, Growing Food, and Alternative Architectural Practices
Field Studies and Appropriate Construction
This is visualised as a synthesis of all three fields that makes the idea of wholeness as beauty. This sense is furthered by living within a selected community for a week and constructing an appropriate aspect of the built environment for them in a participatory mode.
The intent of this course is to learn from still extant traditional settlements. The physical infrastructure of these settlements will be studied to understand traditional craft practices, deep consciousness of the co-existence with nature and other organisms, dexterous use of local materials, sensitivity to micro-climates, and adaptation to the uniqueness of physical contexts. Further, we will study the way beauty of geometry in wholeness fosters interconnections between the self and community. Architects and designers need to explore the richness of this cultural inheritance.
This will be offered through seminars and webinars covering topics that include:
Short Seminars
Ecology
Social Anthropology
Local Histories
Traditions of Building