THE FOUNDING PRINCIPLES
The Building Beauty India program is founded on the principles
to explore the Wholeness of Life as Beauty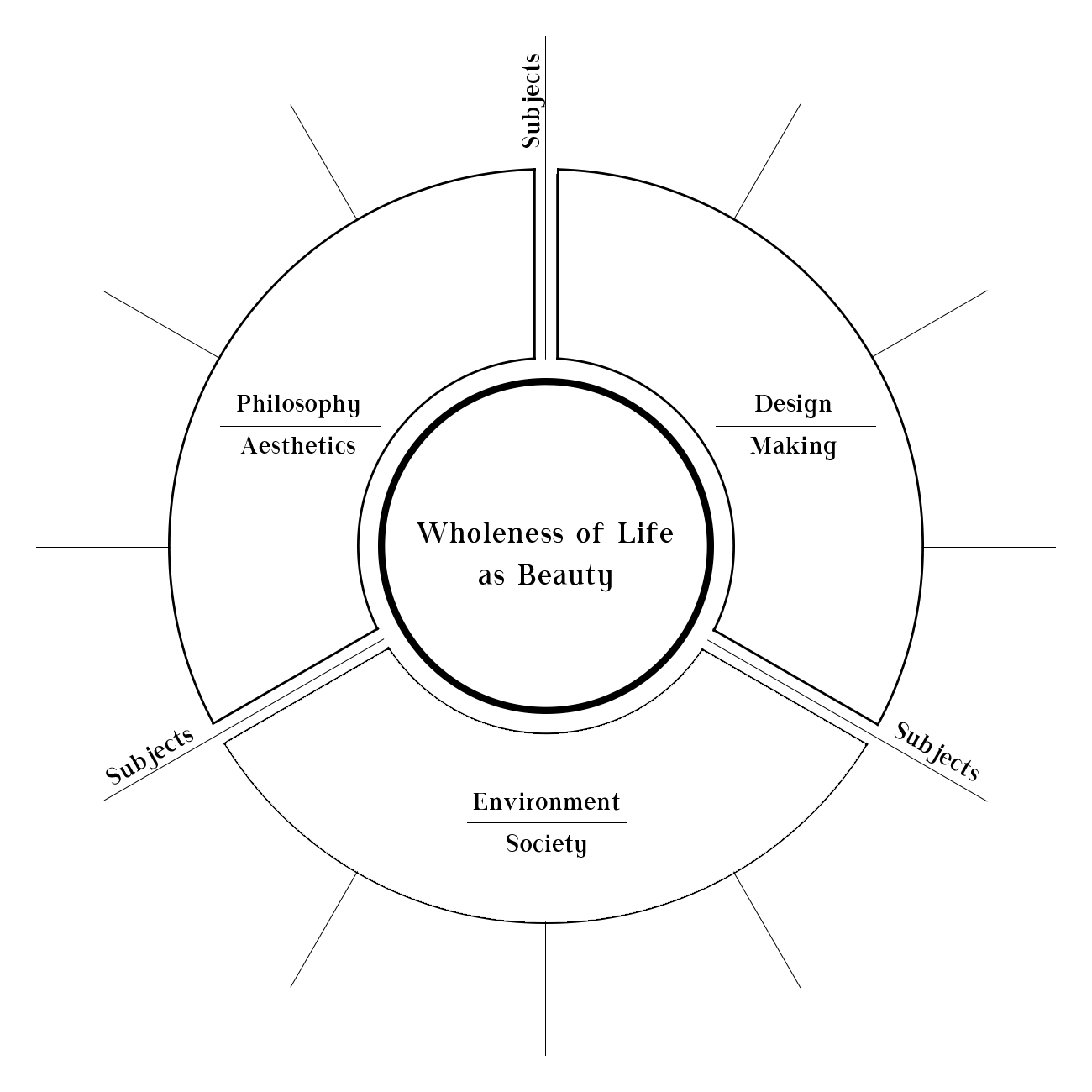 For realizing the seamlessness of immediate sensory universe with the cosmos experienced in the wholeness of life requires a total shift in the way the reality is perceived.
Beauty lies in the eyes of the beholder who learns 'what is worthy to behold' in the course of learning from the processes of nature, through life events and, from social relationships.
Respect for the social and environmental context gives cultural meaning to visualisation, conception, function, appropriateness of space, and to material for articulation.
A built habitat is subject to entropy and will decay; hence regular maintenance renews the close association between the society, nature, and the built environment.
In a mutually enriching interaction between the self and the community wherein the Self evolves and assumes the nature of community
6
Practice with Awareness
On the understanding that the practice of architecture is a social process, the act of building as it progresses is guided by the awareness of the evolving universe
The skillful use of appropriate construction materials in varied conditions brings resilience without compromising quality
In the course of learning from life conserving systems the creative sensibility is rekindled thus paving the way to its unfolding across communities enriched over generations
The beauty in Architecture can never be realised without the love, care, and attention for people, organisms, and nature
10
Mock Ups & Simulations
Drawings, mock-ups and simulations are important means of absorbing and communicating ideas into visual/ experiential form in appropriate scale, with character and beauty